"/>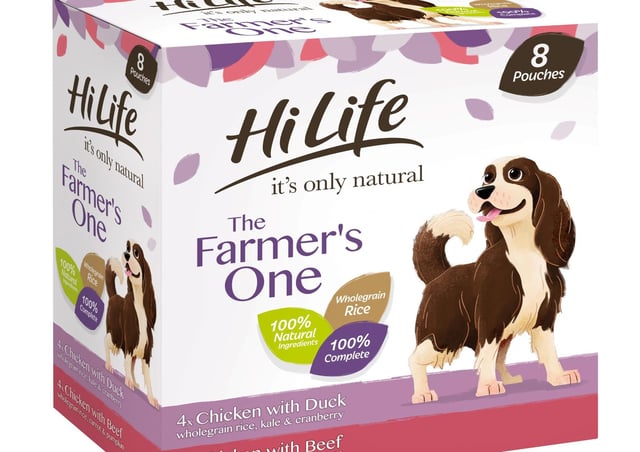 One of Town & Country's dog food products.
The family-run Town & Country Petfoods in a former stable on Asfordby Road was acquired by Assisi Pet Care for an undisclosed sum.
Town and Country was founded in 1974 by the Parkinson family and currently employs 26 people. The company sells a range of dog and cat foods and treats, mainly under the popular HiLife brand, and supplies private label products to many leading pet grooming supermarkets and retailers.
The Town & Country acquisition will generate £ 35 million in sales and expand Assisi's Skipton offerings to include dog food as well as cat food and treats
Tony Parkinson, Town & Country General Manager, said, "As a family, we are thrilled that our brand and our Melton Mowbray team will play such a vital role in Assisi's exciting and ambitious plans.
"The high quality of products and services that pet owners and commercial customers expect from HiLife will be the benchmark for the expanding business.
"We believe that founding this larger company will bring a fresh, much-needed presence in what remains one of the most satisfying markets in which we operate."
Peter Mangion, General Manager of Assisi, said; "We are very grateful to the Parkinson family for working with Assisi and trusting us to lead the Town & Country business and its successful HiLife brand into the next phase of its development.
"I am personally delighted that family members Tony and Peter Parkinson and their sister Julie Bitowt have agreed to stay with the company while we integrate our existing sales, marketing, finance and operations functions into the established Town & Country teams based in Melton Mowbray.
He added: "Having completed our first acquisition just five months ago, Assisi's rapid growth is on the right track and we are grateful for the continued support of Harwood as we move forward with our ambitious strategy of leading the EU to become the European pet care sector. "This transformation agreement has created a £ 35 million sales business that is well positioned to offer a wide variety of products to the fast-growing pet care market."