Animal Rebellion protest near dairy in Aylesbury (Image credit: Animal Rebellion // Twitter)
Dairy giants Arla Foods and Müller have insisted it is business as usual as Animal Rebellion protestors converged on UK production plants.
The protests against animal farming entered a second day today (5 September) at Arla's factory in Aylesbury, Buckinghamshire and three Müller facilities – Droitwich in Worcestershire, Severnside in Gloucestershire and Bridgwater, Somerset.
Contrary to some media reports suggesting the protestors shut down the sites, both companies said there had been no disruption to production. A spokesperson for the UK arm of Denmark-based Arla Foods said deliveries out and goods coming into the Aylesbury factory were operating normally, although protestors blocked roads on Sunday until they were removed by police.
"No disruption was caused to milk processing and the site is fully operational as normal," the Arla spokesperson added. "A small number of protestors entered the site overnight and have now been removed by police."
A representative for the UK and Ireland division of Germany-headquartered Unternehmensgruppe Theo Müller said that "during a cost-of-living crisis it is wrong to try to prevent it [milk] from reaching families, including vulnerable members of society".
The group added: "Despite some attempts to damage equipment at our dairies, supplies of milk are being maintained due to the hard work and professionalism of our employees. This small group of activists don't represent the 96% of adults in Britain who choose milk every week. There are no remaining activists on-site."
⚠️ The actions continue into day 2 ⚠️
In the early hours of this morning, Animal Rebellion supporters entered Arla's Aylesbury site and Muller's Droitwich and Bridgwater sites for the second day in a row. Tires of trucks were let down and pipes filled with expanding foam. pic.twitter.com/sKInbcWeTx
— Animal Rebellion (@RebelsAnimal) September 5, 2022
Animal Rebellion, the activist group campaigning for animal rights and the climate with the aim of compelling the UK government to promote a plant-based food system, put forward two demands.
The activists have called for the Government to support "farmers and fishing communities to move away from animal farming and fishing as part of an urgent and immediate transition to a plant-based food system".
They have also urged the Government to commit to "rewild the freed-up land and ocean as part of a broader program of wildlife restoration and carbon drawdown".
The protests will continue "until the British Government enters negotiations", Animal Rebellion said in the notice on its website.
Thames Valley Police, meanwhile, said there had been arrests at Arla's Aylesbury site on Sunday.
Assistant Chief Constable Dennis Murray said in an online statement: "The protest caused some disruption to the Arla Foods site and the A41 for a short period of time but has now been safely resolved, with 23 people arrested.
"Thames Valley Police respect the right for peaceful protest but will take action when protest activity infringes on others going about their lawful business."
Gloucestershire Constabulary said eight protestors were arrested on Sunday at Müller's Severnside plans, adding in a statement that the site is "fully operational".
Ten arrests were also made by Avon and Somerset police at the German dairy giant's Bridgwater plant.
Chief Inspector Dan Forster said: "A small number of people accessed the private site at just after 6am yesterday morning. Seven people were arrested yesterday while a further three have been taken into custody this morning.
"They have been arrested on suspicion of offenses including aggravated trespass, criminal damage and conspiracy to commit criminal damage."
West Mercia Police covering the Droitwich factory said "a significant number of people gained unauthorized access to the site in Droitwich, causing damage on entry".
The force added: "Yesterday afternoon we confirmed that 13 individuals had been arrested at the site, since then, a further 21 individuals have been arrested for aggravated trespassing offenses.
"The majority of those arrested remain in police custody, seven individuals have been released on bail."
Related Companies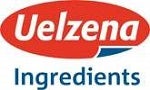 Uelzena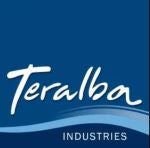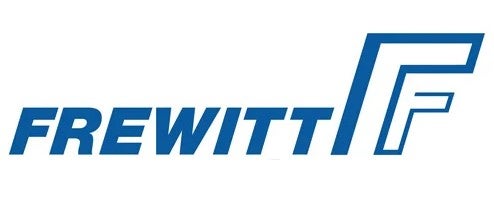 Frewitt